Fitness Galore
Don't have time to go to the gym? Achieve that sexy body and slim waist by exercising at home using this Hula Hoop with Ball!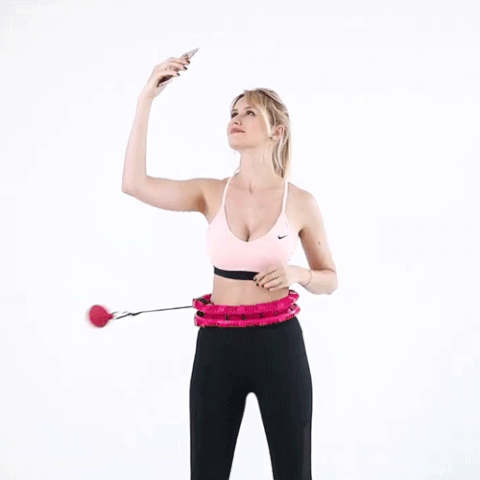 Ideal for beginners, the ball in the hoop keeps the hoop turning for a long time so it does not fall even if you can't get the timing right at first
This hula hoop is made up of sections, you can adjust the size of the hoop by adding/ decreasing the number of sections
Recommended for weight loss, body shaping, waist slimming, post-natal recovery, and eliminating excess fat
Burn as much as 800 calories by exercising with this hoop for 30 minutes, 5 times a week!
The ball is removable, and you can increase your exercise intensity by adding a 200g sandbag
⭐️ Plug in your favorite music, spin the hoop, and jam away as you strengthen your cardiovascular system, abdominal muscles, and glutes!
⭐️ Recommended to use for 15 minutes a day to slowly build momentum and get those links out!
⚡ Fits All Sizes - Fully Adjustable Design
24 detachable links that span 20-46" for all waist sizes. Simply detach links as your middle reduces!
⚡ Comfortable — Hugs Your Waist Softly
Ergonomically designed cushions gently massage your waist as you spin the hoop.
⚡ Portable — Perfect For Home & Outdoors
The FitHoop is lightweight and portable, it can be used indoors or outdoors. 
How long will it take to receive my order?

We offer FREE worldwide shipping on all orders!

All orders take 5-10 business days to be delivered depending on your location.
Is my order safe?

All orders include a 30 days money-back guarantee.

If you're dissatisfied with the quality of our product, contact us at support@fitness-galore.com and we'll assist you immediately.